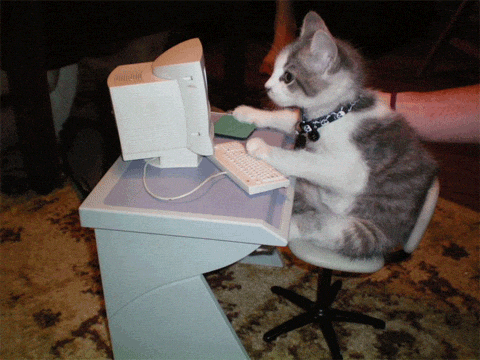 via GIPHY
"Multitasking is a problem. It dilutes your focus and attention so even the easiest of tasks become much harder and take longer to complete.
Studies have shown that while you think you are multitasking, you are in fact task switching, which means your attention is switching between two or more pieces of work and that depletes the energy resources you have to do your work.
This is why, even though you may have done little to no physical activity, you arrive home at the end of the day feeling exhausted and not in the mood to do anything.
Today we are expected to work in highly disruptive environments. We sit down at our desks, turn on our computer and immediately we are hit with hundreds of emails all vying for our attention.
Our phones are beeping and pinging with new alerts to messages, likes and comments and our colleagues are complaining about the latest company initiative is designed to get us to do more work and spend less time at home. All these distractions result in us multitasking where our attention is switching between one crisis and the next.
What can we do about it? We know it is not a good way to get quality work done, but the demands for out attention persist and rather than reduce, are likely to increase as the years go by.
Here are a few strategies on how to stop multitasking so you can get better quality and more work done in the time you have each working day." Source:  https://www.lifehack.org/792689/how-to-stop-multitasking